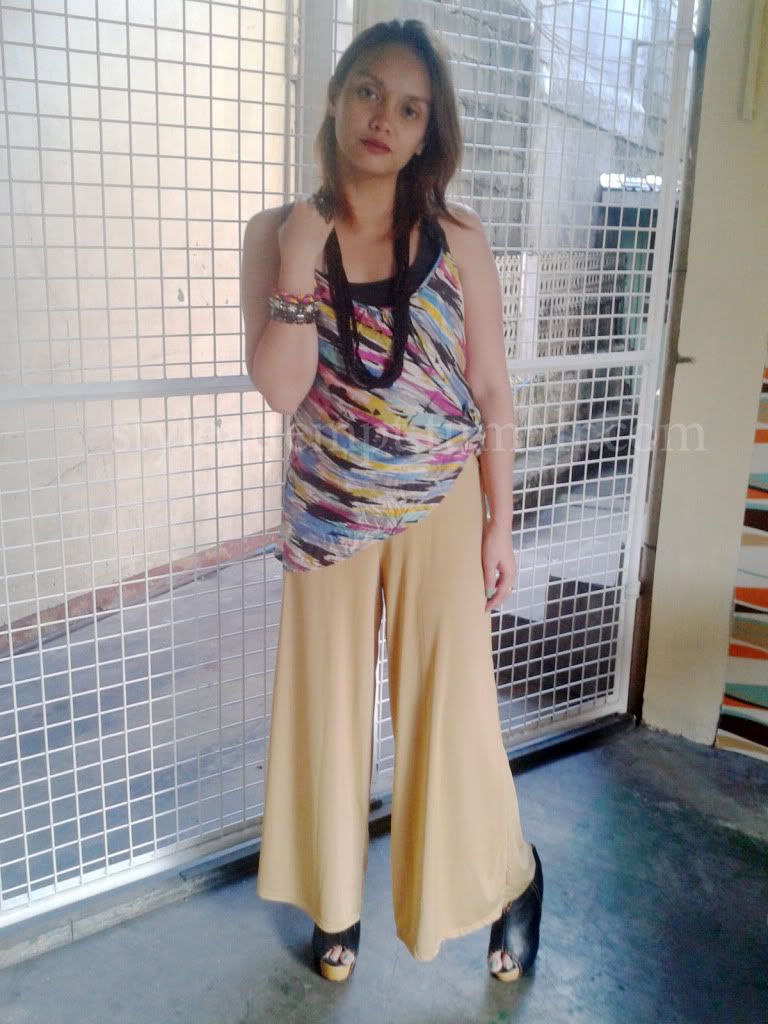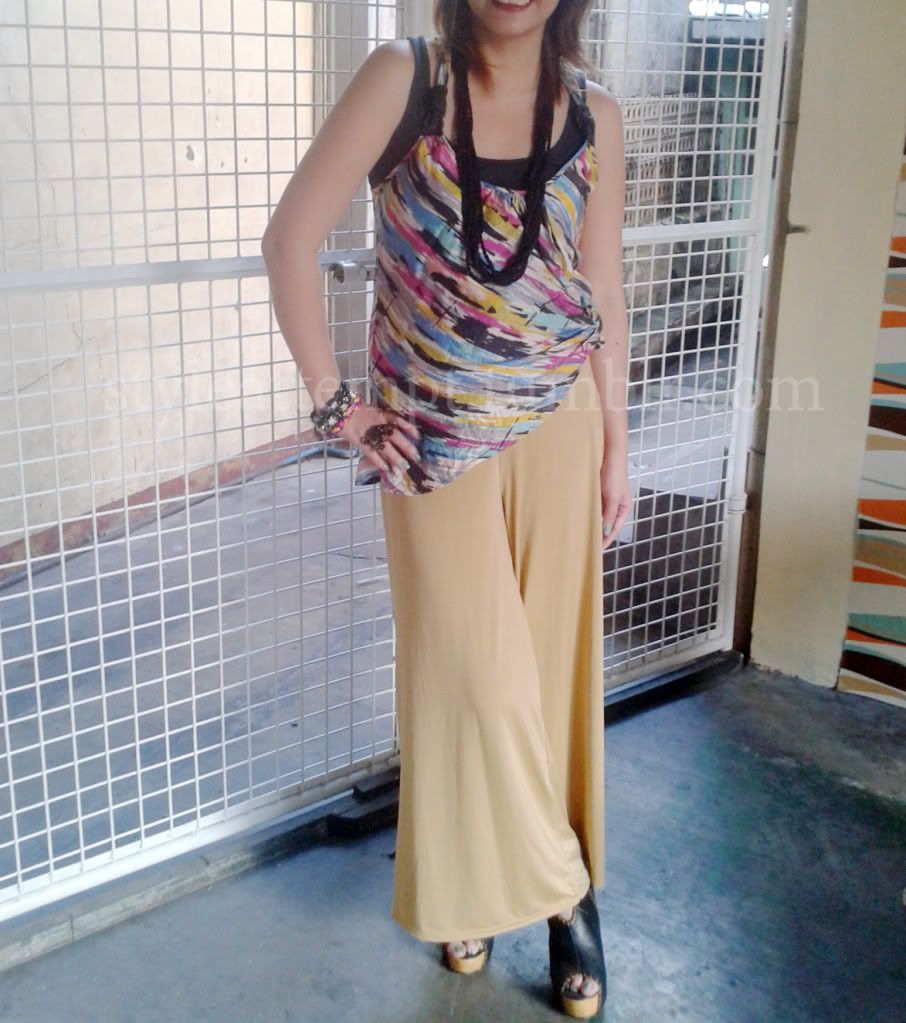 Wearing old clothes in a different way is definitely the way to deal with a stagnant closet. I made that term up, but it refers to a closet that has the same contents for months and years. Due to practicality, among other reasons, people cannot (and are not expected to) buy new clothes every so often. I, myself, am an advocate of 'recycling' clothes and of appreciating 'what you have.' As I'd say, "Make do of what you have and stop harboring the things that you don't have." It won't do you good, I guarantee you.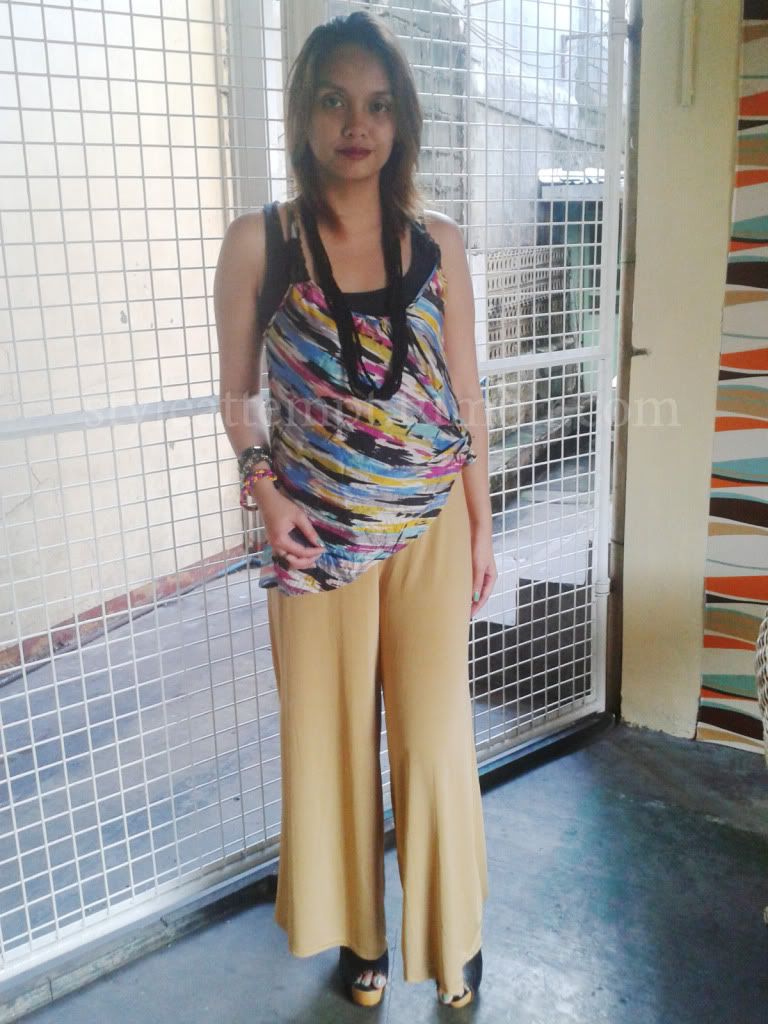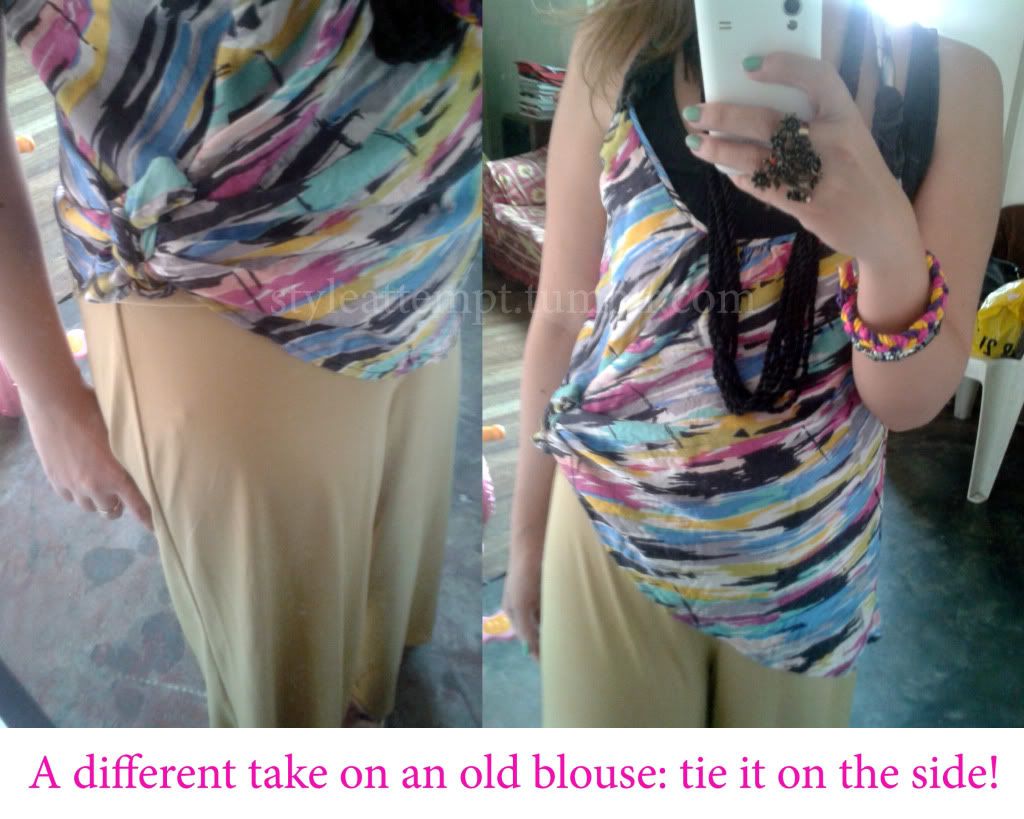 By wearing clothes in different ways (tucked in, tied up, worn over or under another piece of clothing), you give yourself a whole bunch of reason to love it, despite it being in your closet for years. Not saying that you should loathe your old belongings. It's just that (admit it) there are instances when you see the same stuff in your closet, you feel a bit sad (?) or even discouraged to make an effort to dress up.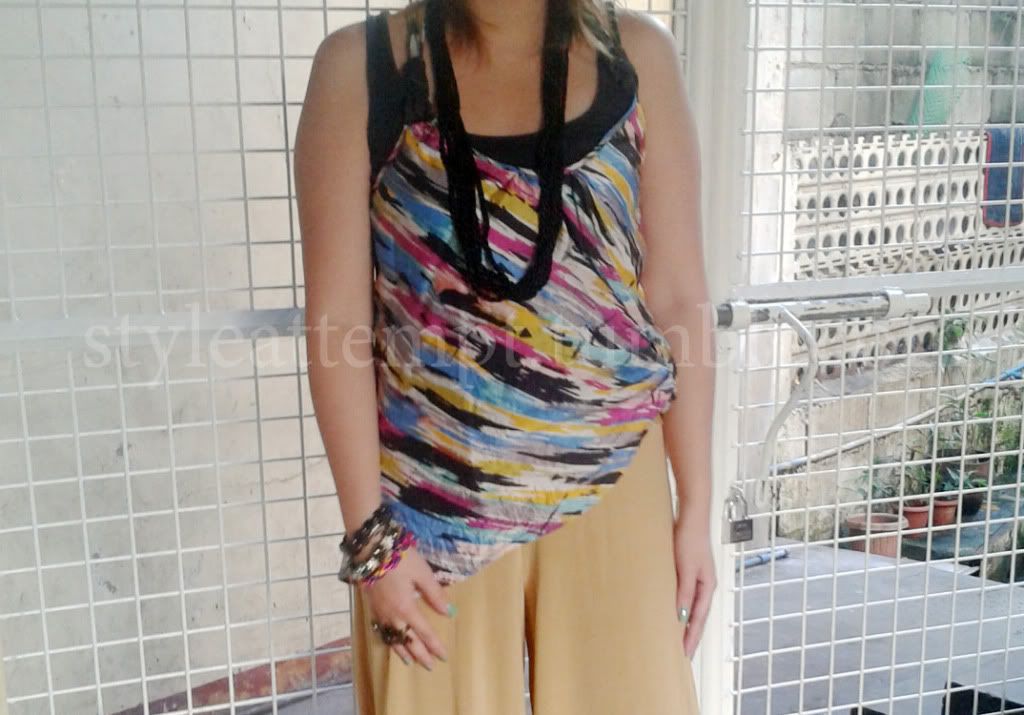 Top - Mango
Tank top - Mango
Pants - DressDiaries Shop
Shoes - AsianVogue Shop
Chord necklace - FTC
Bracelets - Bazaars, Bohol, and FTC
Ring - Mauve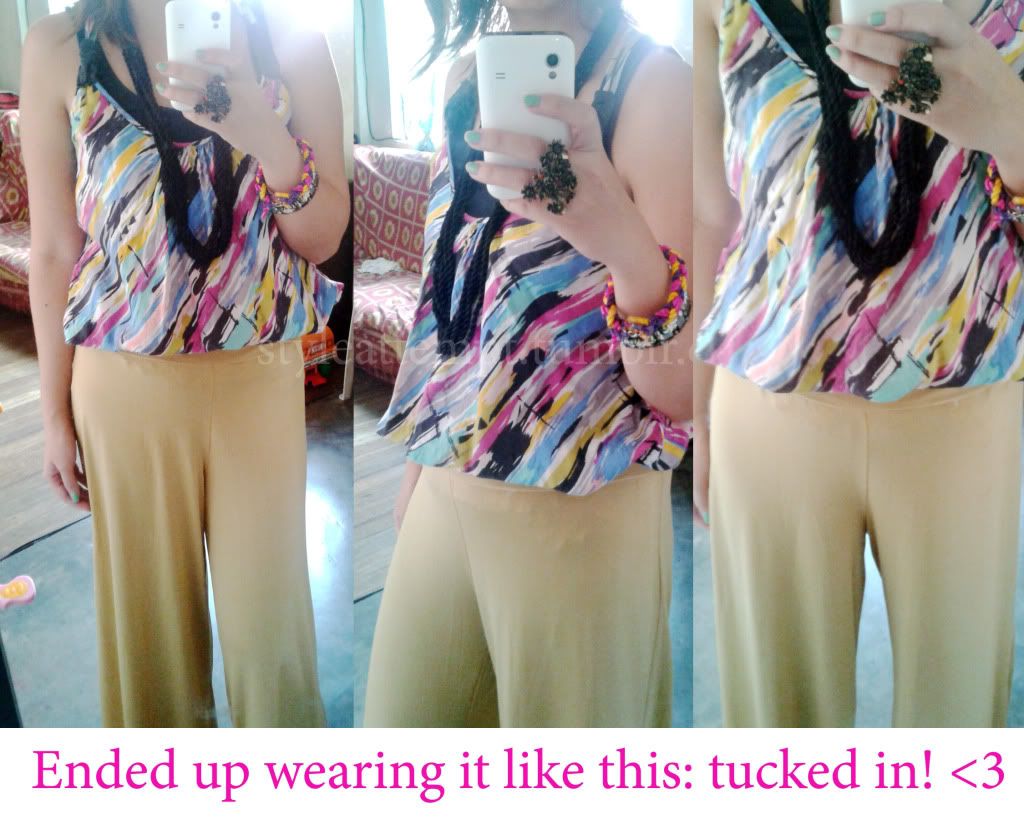 The formula to dressing up is that 'there's no actual formula.' Living life in style doesn't require you to be in brand new pieces all the time. It's about wearing what you have with confidence. 

NOW, if you really want something 'new', then join my new giveaway! (Now that's segueing in style!)

I'm giving away one thousand peso-worth of gift certificate from another shoe shop that I patronize, ASIANVOGUE!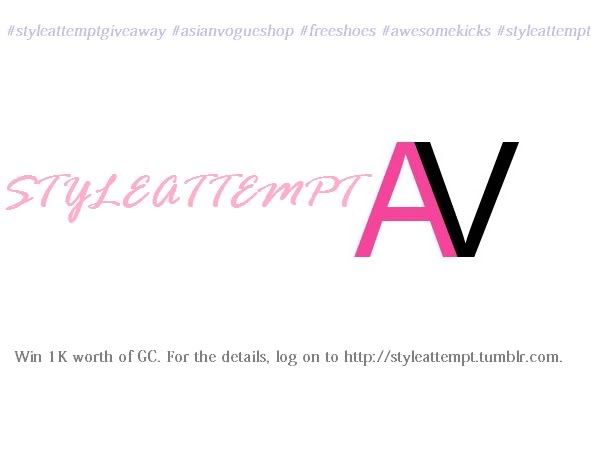 (Pardon the all text poster, I made this via Paint because Photoshop has been failing me like heck. /brbcrying)

TO JOIN, HERE ARE THE THINGS YOU HAVE TO DO: 
Follow StyleAttempt and AsianVogue in Facebook (Make sure to follow AV's page, the one with white profile pic) 
Follow StyleAttempt and AsianVogue in Twitter (@ayeenregalado & @asianvogueshop)
Share the giveaway on your Facebook wall, with the giveaway poster! Sample status: 

"I want to win GC from Asianvogue Shop and StyleAttempt" or "Asianvogue Shop and StyleAttempt are giving away free shoes!" (TAG: AV's and StyleAttempt's pages in your status)

Tweet about the giveaway in this format: "I want new shoes from AsianVogue c/o StyleAttempt. #StyleAttemptGiveaway"  (TAG: @asianvogueshop & @ayeenregalado)

For additional points, if you're on Tumblr, follow http://asianvogueshop.tumblr.com/ and http://styleattempt.tumblr.com and REPOST the giveaway. 

 

Leave a comment on this post with the steps that you did, together with your name, Twitter and FB usernames, and email add. :)

Contest runs until August 31, 2012. 

Winner will be announced via Facebook. Winner should contact me within 24 hours or else the prize will be forfeited. 

JOIN NOW! :)

xx, A