When I read about Gold Dot's Christmas Giveaway, I initially thought that I wouldn't let the chance pass by. However, I had a big dilemma, I don't have a decent picture of myself wearing a pair of GD shoes. Luckily though, these photos came. They were taken by two different people during our Christmas party. And though I know that the photos don't give much emphasis to the shoes, I submitted it to GD anyway. I mean, seriously, there's nothing wrong with trying right?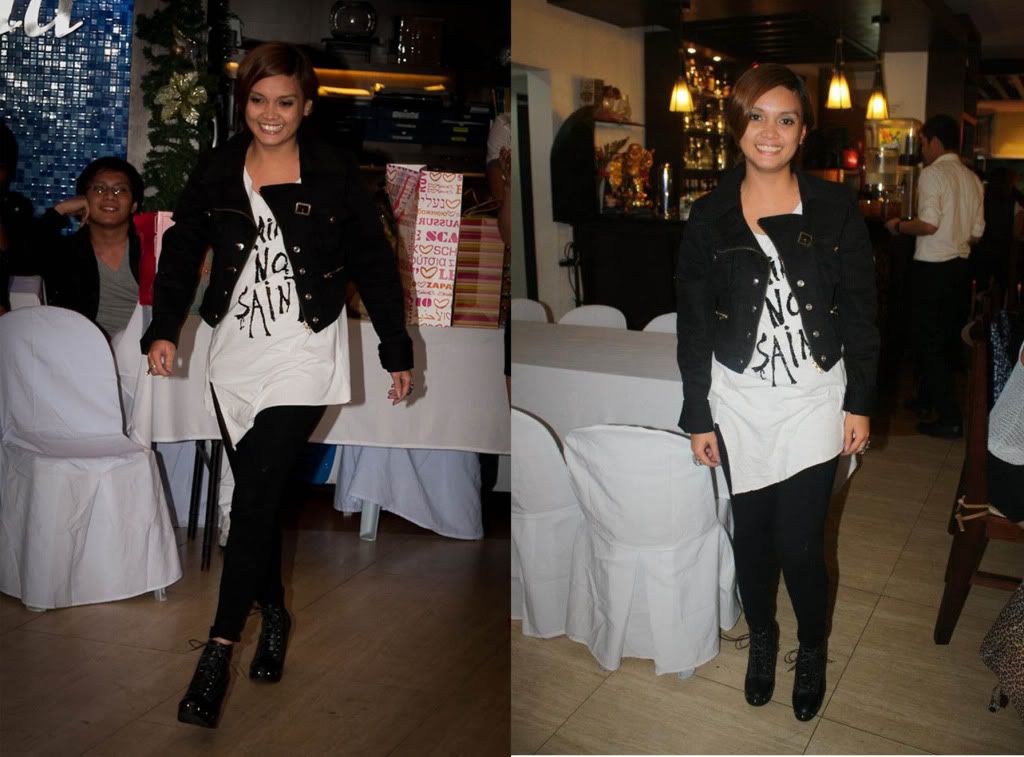 After an hour, I received a message from GD that I got shortlisted. Here's the link to my entry: http://golddot.com.ph/news/24-entry-ayeen-regalado.aspx
Now, since the other entries have far more votes than me, I have to ask for a favor. And in return, I'm provide little somethings to my supporters 'should I win this contest.'
All you have to do is:

1) Register an account at Gold Dot's Website
2) Click the link of my photo
3) Comment "LIKE" on the photo

That's it. No other hulabaloos.

In the event that I win the contest (not necessarily grand prize), I will be choosing 3 winners from all the commenters on the actual photo. Each winner will win a top and Maybelline lipgloss. Plus one of the three will win free Starbucks GCs. 

Moreover, if unfortunately, I didn't win (which is definitely okay), I'd still be raffling off Maybelline lipgloss to 3 winners.  
Voting is until Dec.23. Winners will be announced on Dec. 24. 

Hope you can help me bag this again guise! XD
xx, A