For a change, we tried another spot in our office floor, not so far from my usual photo-op location. I always loved the vibe of this pipe, so with my phone's flash, we managed to sneak and take a few shots in this corner at the fire exit.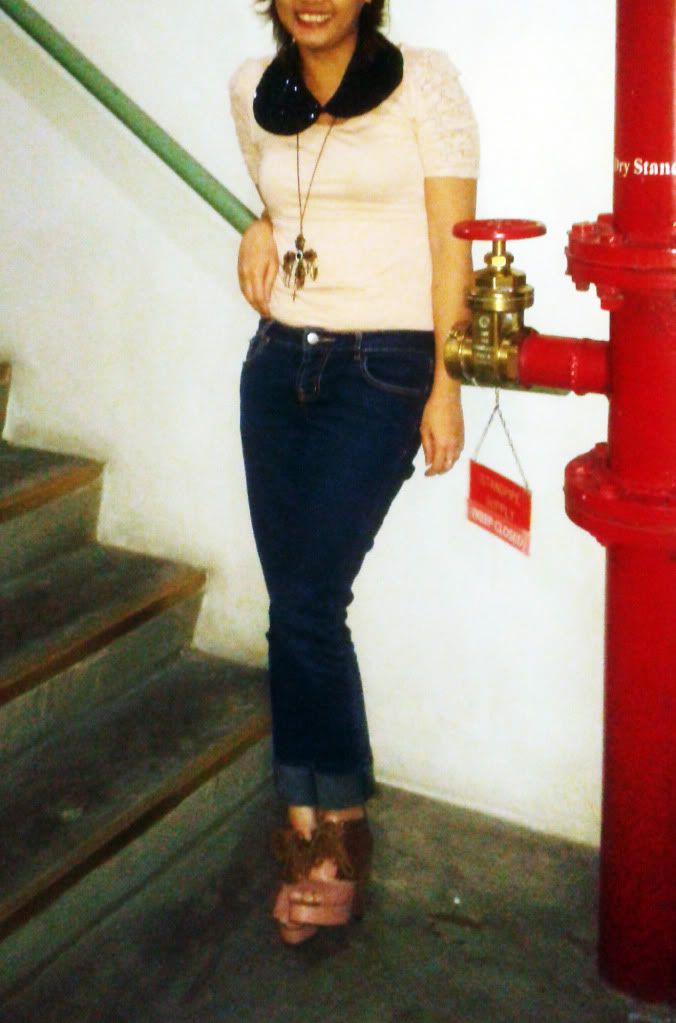 I cropped my head in the first photo because my eyes look weird with the flash.  (And why do I have to explain that? IDK. Hah!)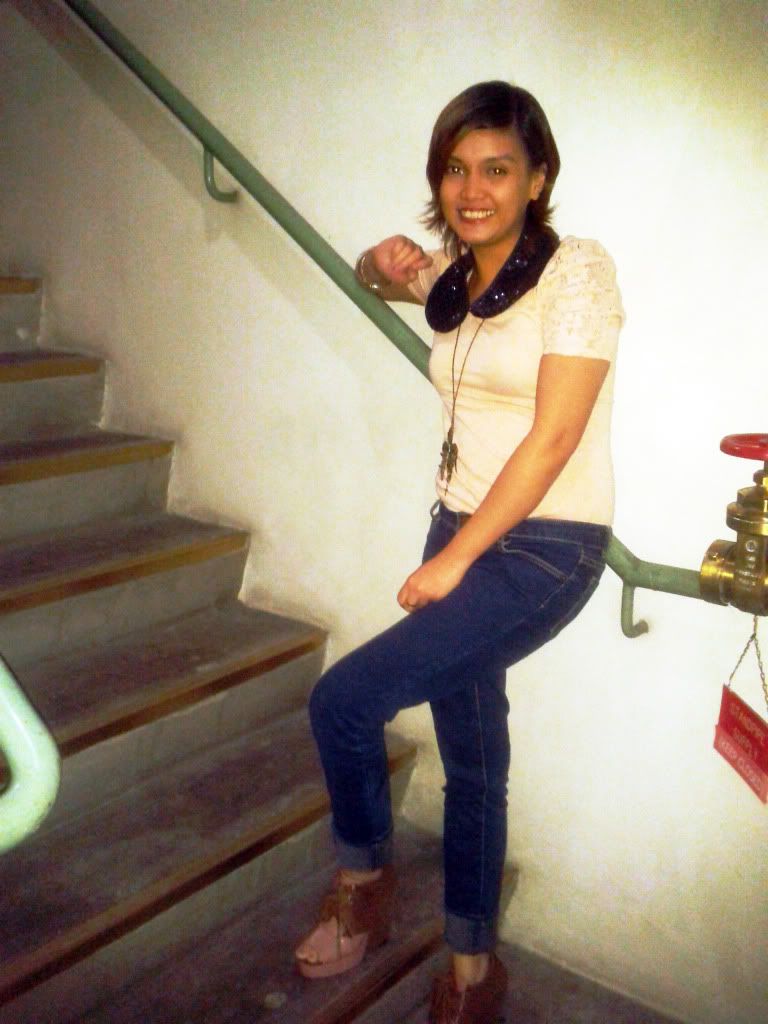 Top - Topshop
Pants - Grab from Chocolate Clothing Co.
Amber Wedges - Gold Dot
Sequined detachable collar - FTC
Necklace - Forever 21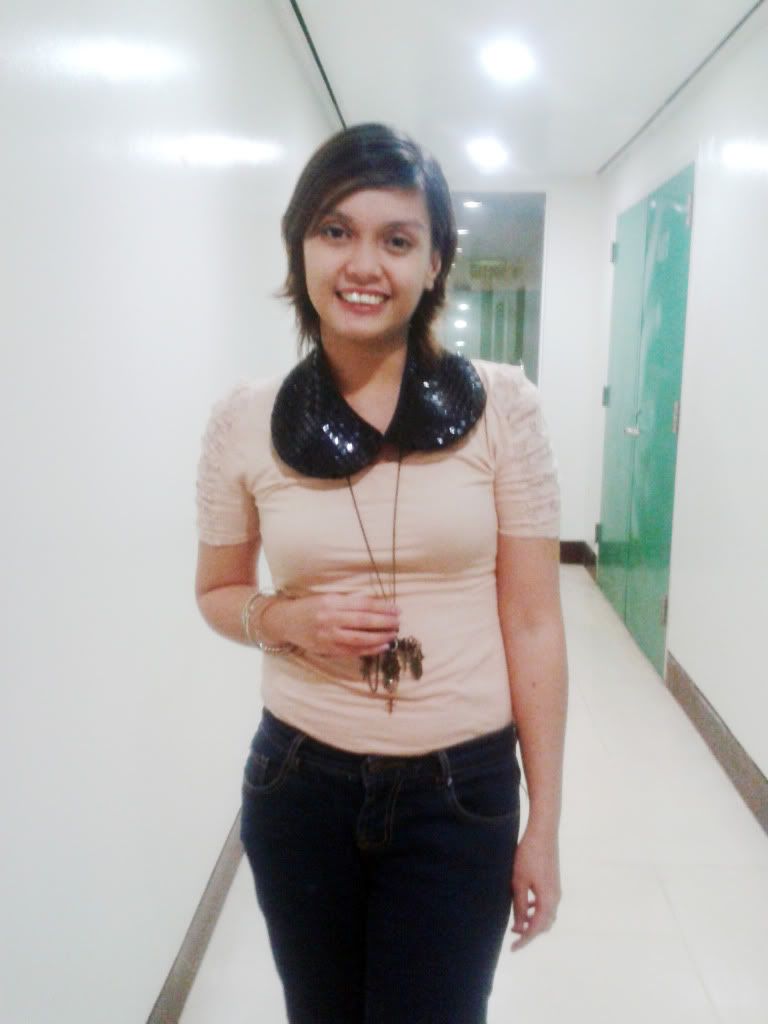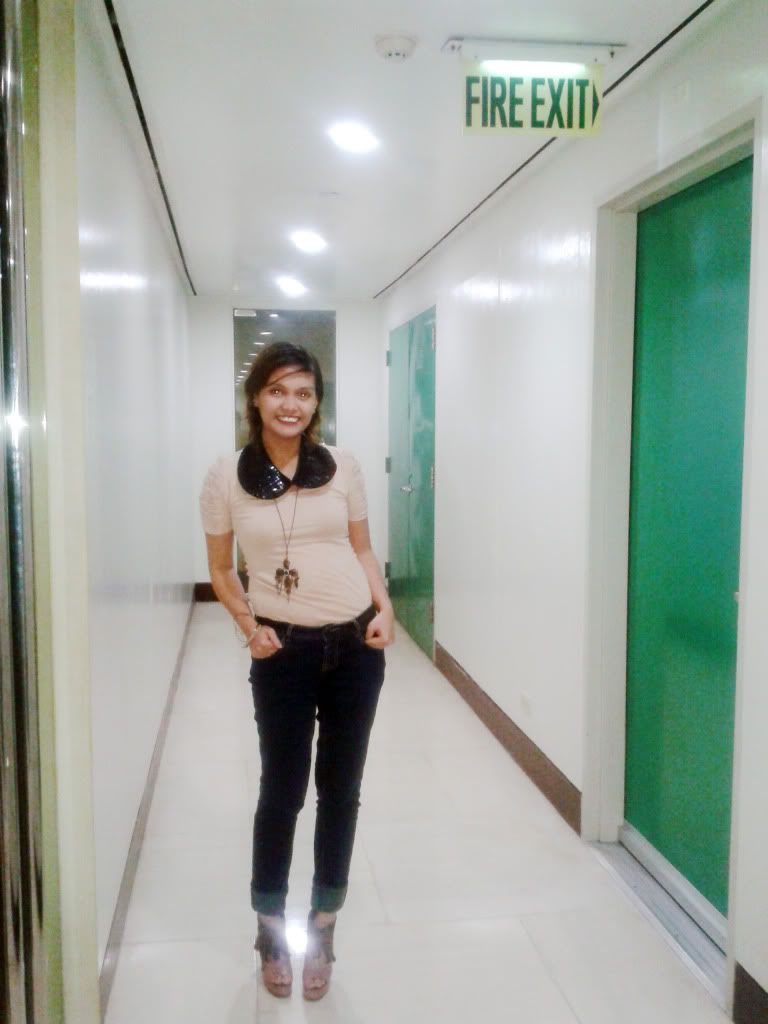 The outfit was actually a simple shirt and jeans combo. But when I accessorized with statement pieces like the detachable collar and this gorgeous necklace from F21, which I got two years ago, the whole outfit looked dressier. And what made the look better was the pair of wedges, which tops the comfiest pairs of high heels I have!
Lastly, I love that my legs look lean in the last two photos. (And yes, I've to point that out. Haha)

So that's all for now. Why does it feel like I haven't updated in ages? (Because that's the truth. Bummer.)

Before ending this post though, I've to plug my ongoing promo. I'm looking for bloggers who want to write something music-related! You may scroll down one post to see how you can join. Mechanics are really simple, so go ahead and email me now.
xx, A